Make a Donation
Make a monetary donation online or mail a check. See more information below:
Every donation made to A.D.O.P.T. helps animals in need. Your donation will be used to provide shelter and loving care to homeless animals as well as help fund our medical services so that no homeless pet will ever be denied the medical care they may need.
A.D.O.P.T. is a non profit 501(c)(3) organization as determined by the U.S. Department of Treasury and the Internal Revenue Service. A.D.O.P.T. Pet Shelter receives no federal funding and relies solely on donations. Your tax-deductable donation will help offset medical expenses and the cost of care for homeless animals.
Support the Wilbur Fund
A.D.O.P.T. is committed to helping the abandoned and abused animals that end up in our shelter. You can help too, by your generous donation to the Wilbur Memorial Fund. All the money raised for this fund will be used to pay for the costly medical procedures required to treat our special needs animals.  To read more about Wilbur, the inspiration for this fund,
click here
.
Support Blessed Bonds
A.D.O.P.T. is dedicated to preserving the human-animal companion bond. One of the top ten reasons people give up their pets is because of personal problems/medical crisis. You can help with your generous donation to A.D.O.P.T.'s Blessed Bonds program. All the money raised for this program will be used to keep people and their pets together. To read more about Blessed Bonds & the inspiration for this fund,
click here
.
Shelter Wish List
In-kind donations keep our shelter running! We're always thankful for your generous donations. Please read on to learn about items the shelter needs, as well as notes on a few items we're unable to accept. To make a donation, please drop by the shelter anytime during business hours (Monday through Friday  9am-4pm) or email us at
info@adoptpetshelter.org
to make arrangements!
Click here
to see our current wish list of items we can always use.  You can also view
our Amazon wish list
or our
Chewy wish list
and have items shipped directly to the shelter.  Helping the animals is just a click away with Amazon!  
Business Partners for Pets
The Business Partners for Pets Program is an opportunity for the business community to join forces with an established, respected organization in the fight for positive change in animal welfare.  Through partnership and sponsorship, we can work together to advance the mission of ensuring every animal is lovingly cared for until they find their permanent forever home.  Details on the program can be found here. 
Online Store
You can purchase items featuring the A.D.O.P.T. logo online at our CafePress shop. We have a full range of apparel items including shirts, hats, pajamas and outerwear. You can also buy a variety of other items including bags, bottles, cups and calendars. Check out our full line of products at 
http://www.cafepress.com/adoptpetshelter
Estate & Planned Giving
Animals Deserving of Proper Treatment (A.D.O.P.T.) was founded in 1989 by a group of generous volunteers determined to find homes for animals in need.  Over the decades, our objective has remained the same:  to place animals into permanent, caring homes and advance the humane treatment of animals through education.
We are a private, "no-kill", non-profit 501(c)(3) organization and receive no funding from the government.  Your bequest, a gift from the heart, guarantees that our life-saving work continues.  Planned gifts are an important source of support in building a sound future for the organization.

Although bequests are the simplest and most popular form of planned gifts, your gift can consist of almost anything — money, bank accounts, life insurance policies, securities, works of art or real estate.

Click here for suggested language for wills.


This is a simple and automatic way for you to support the shelter every time you shop on Amazon, at no cost to you. When you shop at smile.amazon.com, you'll find the exact same low prices, vast selection and convenient shopping experience as Amazon.com. You'll need to select ADOPT – Animals Deserving of Proper Treatment as your charitable organization to receive donations from eligible purchases before you begin shopping. Then every eligible purchase you make will result in a donation to our shelter.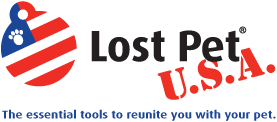 Bissel & Lost Pet USA
A.D.O.P.T. is proud to partner with Lost Pet U.S.A. and Bissell.  Help families reunite with lost pets and help us raise money for the shelter too!
Follow the simple steps outlined on the flyer below to purchase your Bissell products online, use the special ADOPT code and Bissell will allocate dollars to back to A.D.O.P.T. Pet Shelter.  It's that easy!
To learn more about the programs, how you can register your lost pet or a pet you've found that needs to find his lost family, click the Lost Pet U.S.A or Bissell images below to visit their websites.

Shop online at 1600+ stores and a percentage of your purchase goes to A.D.O.P.T.
For more information and to register go to iGive.com. Once registered choose A.D.O.P.T. as your preferred cause and start shopping!